Unrivaled in-flight features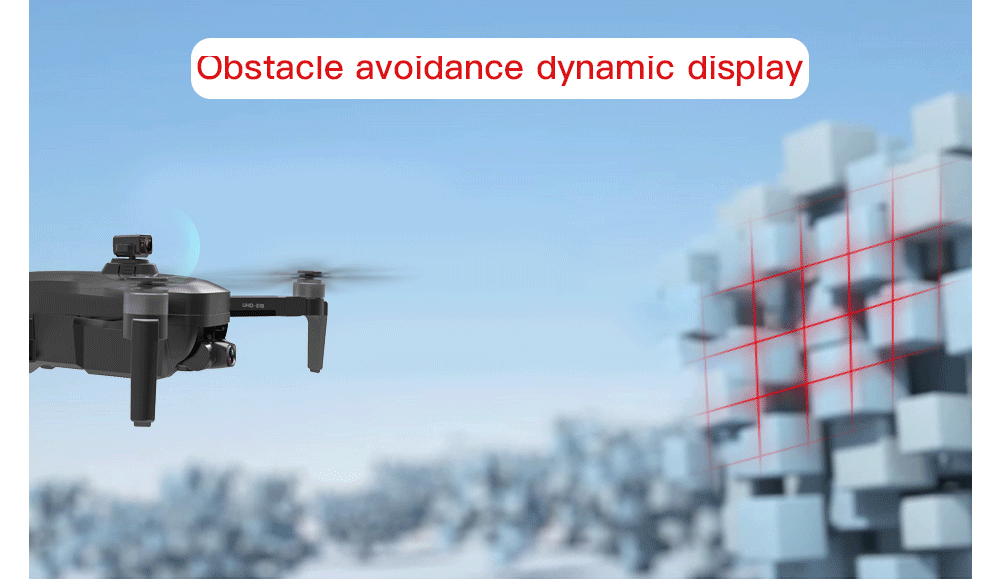 Intelligent Obstacle Avoidance
OBSTACLE AVOIDANCE allows you to fly with peace of mind! The new obstacle avoider uses a laser to scan whether there are obstacles in the drone's flight path and avoids them with ease. Say GOODBYE to accidents!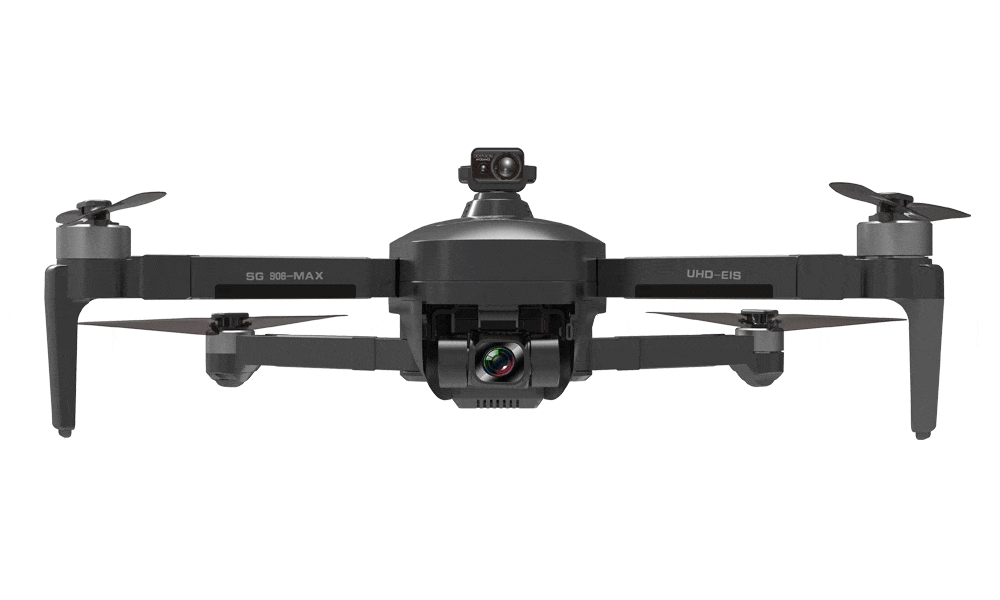 Professional 3-Axis Gimbal Camera
Drone now has an incredible 3-axis gimbal which allows you to record cinematography like the pros by producing the smoothest of video footage.
What's the big deal about a gimbal?
A gimbal allows the drone's camera to remain at the same angle REGARDLESS of the drone's movement. This means that regardless of how sharp you turn, or how windy it is, or how fast you fly, the camera will remain perfectly steady AT ALL TIMES.
The majority of similar drones do NOT have a gimbal, but Fligthtelf is changing the game!

Sony 4K Camera With EIS Anti-Shake Technology
Working in tandem with the 3-axis gimbal, the Electronic image stabilization (EIS) provides smooth video in situations where a camera is subject to vibrations and other movements brought on by external forces. The result? Clear and precise images – even in scenes with lots of motion. Drone cameras need to capture photo/video in windy situations while traveling at high speeds and making sharp turns. They are easily shaken in these situations, causing

Long-life Brushless Motor
If you're looking for a durable drone with a long lifespan like Flightelf, make sure it's equipped with brushless motors. Brushless motors are much more efficient, durable, powerful, and are also quieter than drones with brushed motors
A BRUSHLESS motor uses oppositely attracting magnets to provide thrust, and therefore, there's no friction that results in regular BRUSHED motors to burn out. This is why brushless motors last much longer, because there are no brushes to wear out.

Advanced signal transmission technology allows the image transmission distance to be as high as 1200 meters,and the Max remote control distance is as high as 2000 meters,so that the flight is no longer limited!5G signal real-time high-definition image transmission is stable,the transmission process is not delayed,and the image viewing effect is better.


GPS Auto Return Home Failsafes
Drone has a Precision GPS System on-board which allows you to TRACK & RECORD your flight! A Map shows Distance & Speed of the drone as well as its exact Latitude & Longitudinal location all on your screen! RETURN TO HOME (RTH) works seamlessly with 1 press of a button your drone comes back to it's exact take-off location. NEVER WORRY about Low Battery or Loss of Signal-- automatically RETURNS HOME keeping your quadcopter safe from harm!
*Important-Like all GPS drones, you must ensure you're in GPS Mode before take-off (Mode 2)

30Mins Long Flight Time on a Single Charge
Drone with LONG Flight Time: With the long lasting 7.6V x 3400mAh High Capacity Intelligent Battery, you'll be able to explore for 30 minutes per battery. That's longer than most similar drones.
The LED status light indicator on the back will tell you how much power is left. There's also a low battery alert to let you know when to bring the drone back in.

Drone combines a powerful camera with intelligent shooting modes for stunning results. Creative aerial photography has never been this easy.


Instantly Create, Edit, and Share Videos
Recorded an amazing moment and want to share it on social media? NO PROBLEM!
Flightelf's App allows you to quickly and easily edit and add music, filters, trimming, etc. to your impressive drone videos. Then simply press the SHARE button and choose how you want to share it (Facebook, Youtube, Email, Messenger, etc.).

Zoom In Zoom In Zoom In Again
50x sliding zoom,far and near size,all under control,aerial photography more freely