Jeremy
I'll say this as simply as possible, this limitless drone vastly surpassed all expectations I had. So glad I didn't go spend $800 on a drone cause I can't even fathom what more I could possibly need from a drone. I've been using it almost everyday for 5-6 months now and have recorded over 60hrs of Video. Filming and film editing are obviously major hobbies of mine. The batteries last a long time, but I'd suggest getting a couple extra because as most drone users know once you start flying you kin

Nestor O'Keefe
Amazing drone for the money! The first flight can be a bit tricky if you don't watch the instructions video, but 10 minutes in and I was flying like a pro. Camera quality was great, and streamed right to my phone... pretty cool that you don't have to mess around with memory cards, but it still has the memory card slot if you want to use one. I really don't see why you'd pay so much more money from from one of the well known brands when you can get all of the same features on the limitless. Just to say you have

Drew
I never take the time to write reviews, but I feel as though this is almost an obligation to the drone community. I've owned 2 DJI drones in the past, and this M9 drone is as good in every way imo. I like to fly fairly riskily, hence why I no longer own have my other drones (RIP. So I did some really thorough research, bought this and couldn't be more pleased. I feel like I completely wasted my money buying the more expensive dji's considering this thing does all the same things. I saw other reviews
Jason
Before this I had a DJI drone that cost me a pretty penny. Had it for a couple years, but crashed it and figured I'd give this Flightelf Drone model a shot since I heard really great things about it, but figured it wouldn't be nearly as good considering the huge gap in price. I was flat out wrong. I guess drone technology is just getting more affordable? Because this one does everything my dji did and I love that the batteries are substantially cheaper. I'm sure they're fine, but I have only flown this one

dana gilbert
i am a 68 year old retired coal miner and technically challenged would be a kind way of saying it. wanted a drone for several years, but was scared i couldn't comprehend all the tech things to fly it. found the M9, and am more than pleased. great drone for a low price, and if someone as simple as me can learn to fly it most people will have no problem at all. company seems willing to bend over backwards to make sure you are a happy customer. highly recommend.

Jordan
The fastest drone I've ever owned by a wide margin. The video is clear, battery lasts for such a long time, and the return to home (aka RTH) failsafes work like a charm. The drone literally lands in the same spot it took off from when I press the return to home button or run low on battery. It's also supposed to return home if connection is lost, but I haven't tested that yet because the drone is able to fly so awesomely far, I've never actually lost connection. Super impressed for the price

Harrison Bins
Flying this drone was easy after watching the instruction vid. I use the app on the phone and found it easy to use. I have not gone to the distance limits of this drone just yet but it has gone out of sight fairly often. When that happens I just push return to base and it does. I have taken both still and moving pictures and find the quality to be nothing short of spectacular. I am looking forward to many more hours of use.

Tim S
Drone works as advertised. Value for money is good. Customer service seems okay so far.

Shane
Hands down the best drone I've EVER owned. The 6k camera has stellar resolution which are plenty good for my projects. The gimbal is super stable and allows me to capture smooth video footage of my nature shots. The obstacle avoidance system is a little sensitive and will warn you with a beep even when objects are 6-10ft away, but that doesn't bother me. Sometimes I fly without the sensor, but it comes in handy because I don't want to crash this high tech drone. Also, if I have the sensor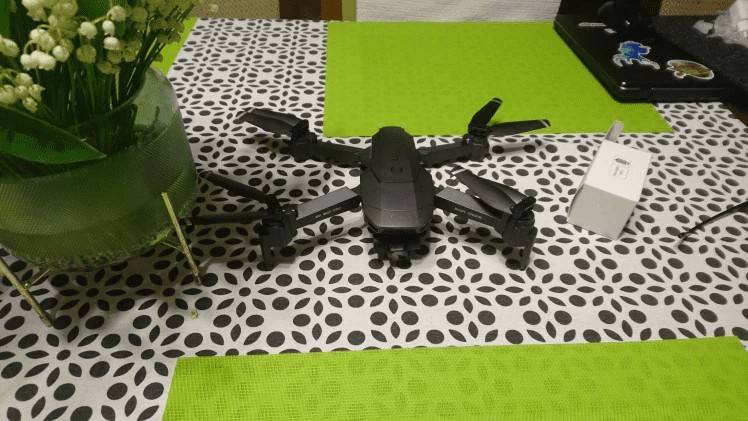 Shane
Hands down the best drone I've EVER owned. The 6k camera has stellar resolution which are plenty good for my projects. The gimbal is super stable and allows me to capture smooth video footage of my nature shots. The obstacle avoidance system is a little sensitive and will warn you with a beep even when objects are 6-10ft away, but that doesn't bother me. Sometimes I fly without the sensor, but it comes in handy because I don't want to crash this high tech drone. Also, if I have the sensor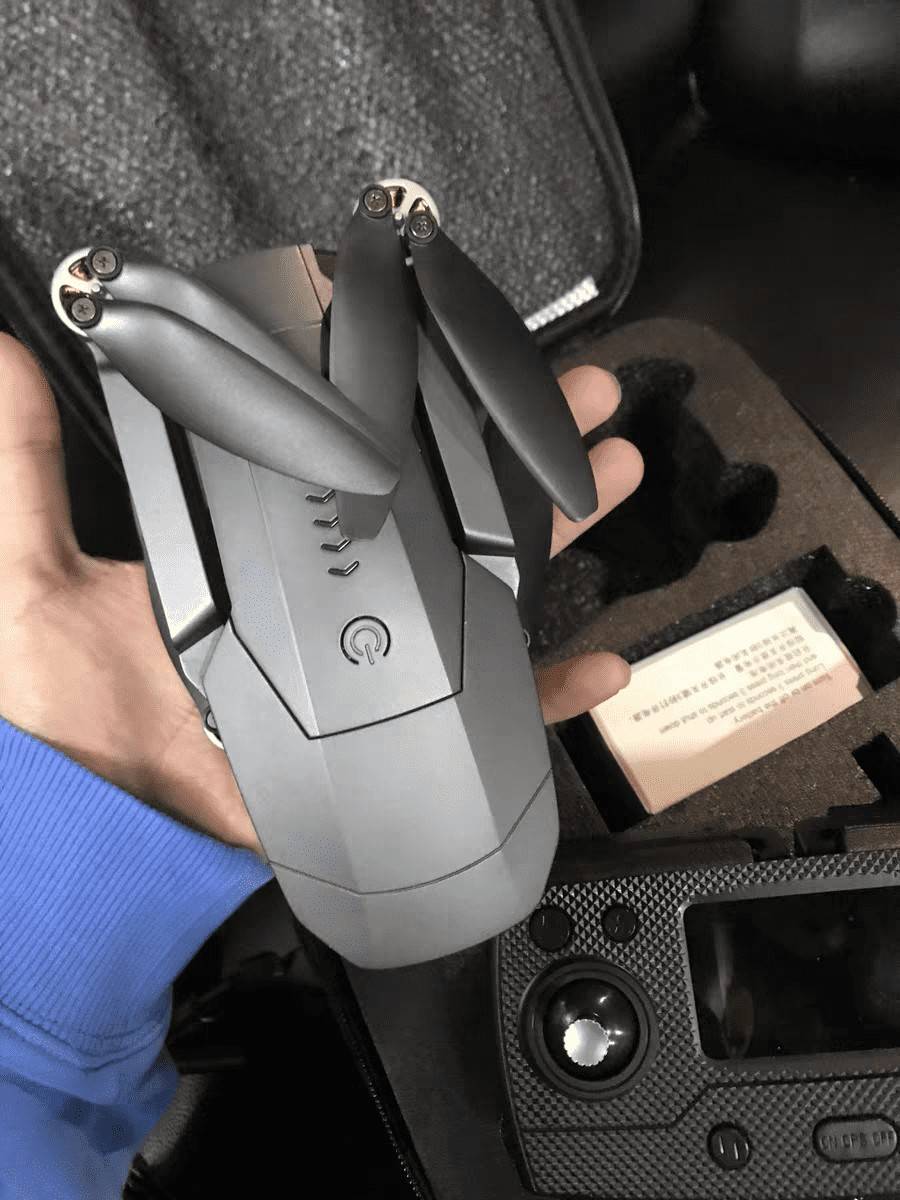 Makayla Kuhlman
So I have wanted to get into drones for awhile. I did not want to buy a $500 drone to learn on and possibly crash and destroy. I finally found this drone. This is a great starter drone. It is packed with features for the money and I am not worried if it gets caught up in a tree or run over by something if it falls out of the sky. The return home works well and the GPS is very good. One thing i really liked was the one touch take off and landing. On my first flight I didn't know what to expect when I hit the take off