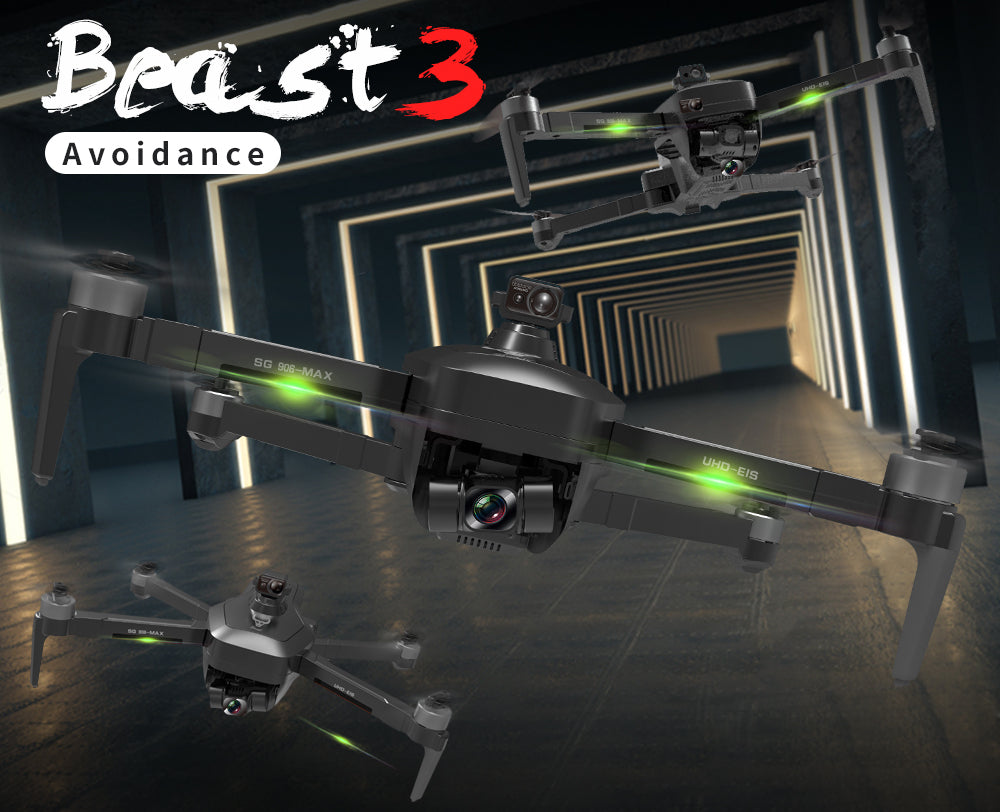 Following the epic success of the Beast series, Flightelf just announced their 4th generation named SG906 PRO 3 MAX (aka Beast 3). The most significant upgrade of this GPS enabled foldable drone is the laser-based obstacle avoidance module. This sensor helps to avoid collisions when the drone performers autonomous flight modes like RTH or Follow me.

Its Sony IMX179 based camera is capable to record 4K videos with 25 frames per second. The angle of the main camera can be remotely adjusted in order to get the best framing of your footage.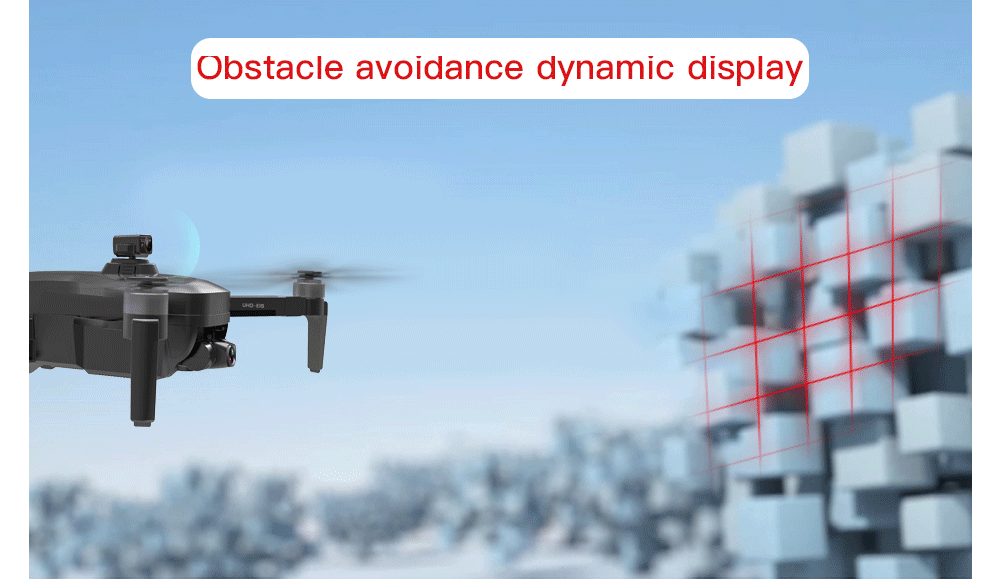 Thanks to the fail-safe return to home (RTH) function, in case of remote controller signal loss or low battery voltage, the aircraft will return autonomously to the take-off point.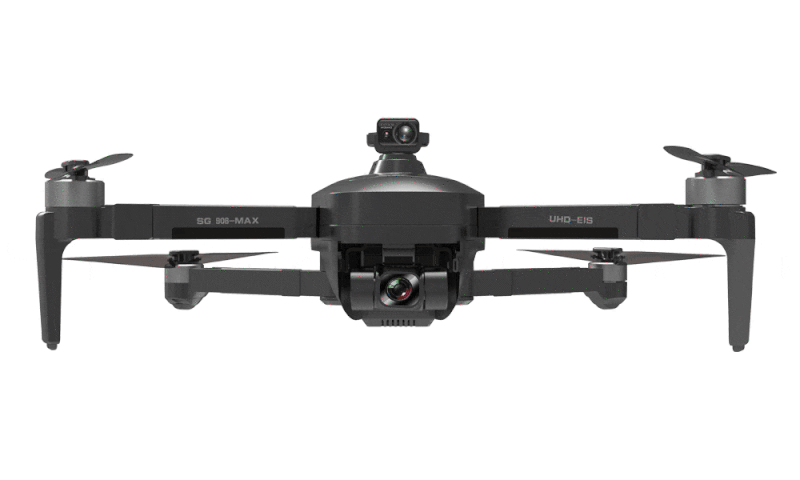 The new SG906 PRO 3 MAX doubles the image stabilization of the older SG906 Pro 2, by enhancing with 3-axis mechanical gimbal with electronic image stabilization (EIS). Being powered by the same 7.6V/3400mAh battery, it also has about 23-26 flight autonomy. Compared to its predecessor, the Beast 3 is about 30 grams heavier.
SG906 PRO 3 MAX features and specs
Mavic like the foldable design;
Advanced Laser Obstacle Avoidance;
Powerful brushless motors;
GPS and Optical flow positioning system;
4K camera with 3-axis mechanical and EIS image stabilization;
Fail-safe return to home (low battery or RC signal loss);
Smart flight modes (Follow Sourond 2.0 and Map Waypoint);
WiFi real-time image transmission;
Up to 1200 meters control range and 800 meters FPV range;
About 26 minutes of battery life.
Remote controller and flight range
Flightelf includes with their SG906 PRO 3 a nice entry-level remote controller with a cool carbon finish. In addition to the usual control sticks and power switch, there are 6 buttons and a blue LCD status screen.

While the control range provided by the transmitter is about 1200 meters, the FPV (WIFI live video) range is only 800 meters.
---